March 13, 2023
These matcha cookies combine two of our favourite things: green tea and sweet treats. Baking with matcha infuses a beautiful colour and soft earthiness to your sweets. Not only does it taste delicious, but you'll enjoy the wellness benefits of matcha with every bite.
We used our T. Kettle Ceremonial Matcha in these matcha cookies and they were a hit! Soft as a cloud in the centre with a colour that comes to life after baking. These cookies and other sweet treats would also be delicious with any of our flavoured matchas.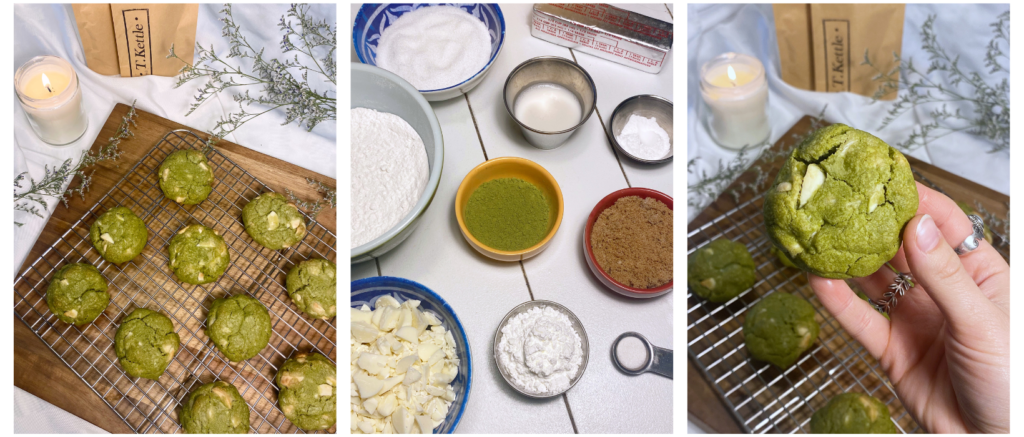 We used Justine Doiron's Vegan White Chocolate Matcha Cookies recipe for these cookies, and they were delicious.
Incorporating matcha in your baking introduces a vibrancy that is perfect for spring baking, parties, holidays, special occasions, or simply as a sweet treat. Explore more ways to bake with matcha and our other premium loose leaf tea blends on our Pinterest board, Bake with Tea! Looking to incorporate more tea in your breads, pastries, or loaves? We've got ideas.